Sandton Healthcare services provide quality home care services for the elderly and adults who need care and support at home. Our expert and trained Carers assist you or your loved ones to remain at home as long as possible. This is achieved by maintaining your safety, well-being, and comfort as you continue to live independently. We promote freedom despite challenges such as limited mobility, life-limiting conditions, or age-related conditions.
Sandton Healthcare was founded in 2020. We take pleasure in offering you outstanding service and dependable care that puts your mind at ease. Supporting you to live in your own home and maintain a good standard of living which allows you to reach your full potential and maximise your independence. Our goal is to treat everyone fairly, respectfully, and dignifiedly, to provide the best standards of care possible, and to keep family values at the centre of our care delivery.
We Customise Home Care to Meet Your Specific Requirements.
We will tailor our services to your needs while developing a home care plan for you. Rather than delivering a one-size-fits-all service, we will tailor a care plan to your specific health concerns, daily habits, living situation, and personal preferences. When you have advanced care needs, we offer a combination of specialised services for you. As your care needs change, we will adjust your care plan accordingly.
We Work Around Your Timetable.
Our carers are prepared to organise care visits around your routine. We understand how vital it is for people to stick to their daily routines. Because of our adaptable approach to care planning, we make it simple to schedule visits as needed. Part-time and full-time care, weekend and overnight visits, Private Live- in care, and respite care are all choices for scheduling.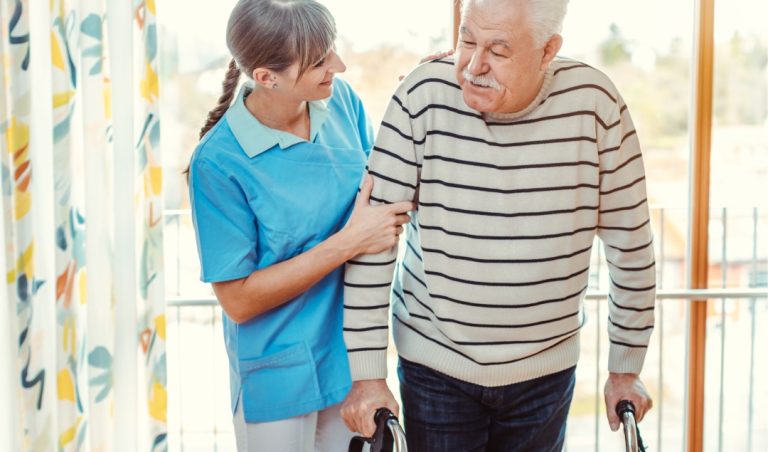 Can We Make Home Care Less Stressful?
We understand that getting started with home care can be difficult and perplexing. That is why we go above and beyond to make this process as simple and stress-free as possible. We're right there with you during the care planning process, guiding you every step of the way. We make it simple for you to find answers to any questions you may have. We also assist in addressing any concerns about home care, whether they are from you or your family.
We're always here for you!
You will receive the care you require and deserve if you choose Sandton Healthcare. Meanwhile, you'll benefit from the peace of mind that comes with working with a reputable home care provider. We go above and beyond to make your or your loved one's day better. We're here to help you whenever you need it
Monica Charunda
Director / Registered Manager
Dip in Nursing | Dip in Teaching and Mentorship | Dip in Management and Leadership | Dip in Social and Healthcare Management
Monica Charunda has worked in a range of clinical settings for the National Health Service (NHS) and private care providers during the course of her career. A hands-on approach is taken when it comes to the safety, effectiveness, and overall quality of patient treatment. Monica is completely aware of the regulatory and statutory standards for the protection of both adults and children.
Monica started Sandton Healthcare as a consequence of her goal to provide the finest quality of care and assistance possible, with a particular emphasis on compliance with the requirements set forth by the Quality Care Commission (CQC). Because she is also the Executive Director and Registered Manager for Sandton Healthcare, she will be able to lead the organisation toward this lofty aim.
As a result of her vast working experience in high positions both within the NHS and with private care providers, she is well-positioned to provide services at the forefront of the health and social care setting.
Her previous work experience provided her with valuable exposure to working with multidisciplinary medical teams in a variety of clinical settings, including mental health services, social services, physiotherapy, general practitioners, local governments, and the police, in order to achieve positive health outcomes for patients.
Monica is a strong champion for the use of a person-centered approach in the development and delivery of individualised care plans that promote favourable health outcomes while also encouraging the independence of clients.
She pays close attention to the smallest of details to ensure that all operational teams are performing at their optimum levels in order to provide individualised service for each customer.
Monica is an excellent mentor to her employees, and she feels that hiring well-trained and experienced employees, as well as providing ongoing professional development, is essential to providing superior levels of care and assistance to our clients.
Anna Ewa Jakubowska
Support Manager
Dip in Nursing | Dip Management and Leadership
Anna is a registered general nurse with over 30 years working in the health and social care sector. She joined the care sector in 1992 with the focus and desire for high quality service delivery. Anna employs strong values for excellence and has served in the substantive roles of a Clinical Nurse Specialist, Community Nurse and Deputy home Manager, amongst other roles. She has a genuine passion for nurturing and celebrating quality of life for all people, embodies and leads our team to provide high-quality services.
All our Carers are screened, trained, and monitored. We make sure to hire people with a passion to care for others and who have the social skills to provide a positive experience to you or your loved one. Our typical Carer is mature and has personal or professional experience with caregiving.
Prospective carers must go through a personality profile check. We will rigorously assess and interview them to see their attitudes and styles around home care. They will be required to provide at least 3 references and must go through DBS checks that include criminal records, sexual abuse registries amongst other things. Also, they must perform well in our orientation training session before we hire them.
Our mission is to empower you or your loved one to age in your own home and avoid institutionalised care. We are committed to providing all the care and support needed to help you stay safe, independent, and happy at home.